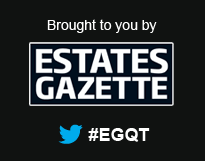 Question Time, Estates Gazette's premier debate and networking event returns with its biggest line-up of cities yet. We are pulling together influential people from across the UK and Ireland so you can ask the questions.
Save the dates in your diaries now and watch out for panellist and venue announcements, including our London showcase event. And don't forget to submit your questions. This is your chance to set the agenda.
| | |
| --- | --- |
| Question Time series partner: | |
Manchester Question Time, Thursday 15 September 2016
Manchester Town Hall, Albert Square, M1 5DB
Networking 6.00pm | The Debate 7.00pm-8.15pm | Drinks 8.15pm-9.30pm
With a new government aspirations for the north to genuinely compete with the south hang in the balance.
How then will a George Osborne-sized hole – the Northern Powerhouse's greatest political proponent – impact on the north's future? And where does it leave the influence of a Greater Manchester mayor?
Is a Northern Powerhouse in a country detached from the EU still an attractive proposition to foreign investors? And what does a Leave vote do to Manchester's ambitions to compete on a European stage? Maybe the government's civil service super-hubs can save the day?
Never in the time between two Question Time debates has there been so much upheaval, with the potential to impact the property industry, and business, to this extent.
Bring your questions and join the experts for this free and very exciting debate.
The panel:
Dr John Whittaker, Senior Lecturer in Economics, Lancaster University
Sir Richard Leese, Leader, Manchester City Council
James Evans, Head of Manchester Office, Savills
Jane Sharrocks, Chairwoman, Manchester BID / General Manager, Selfridges Exchange Square
Jim McMahon, MP for Oldham West and Royton
David Russell, Chief Executive, Property Alliance Group
| | |
| --- | --- |
| In partnership with: | |
Edinburgh Question Time, Tuesday 4 October 2016
Central Hall, 2 West Tollcross, Edinburgh, EH3 9BP
Networking 5.30pm | The Debate 6.30pm-7.45pm | Drinks 7.45pm-9.30pm
Brexit has handed the Scottish property industry a whole new level of uncertainty.
An independence referendum lurks again, and there are warnings the long-awaited City Region Deal could be delayed.
But there is reason for optimism. In a YouGov poll of property investors, Edinburgh pipped Bristol and Manchester as the most attractive place after London to put their cash. And potentially Brexit has delivered new opportunities. But where does the industry find them? As the Scottish economy recalibrates after the EU referendum result, experts at this debate will attempt to shed light on what we can we expect to see happen quickly and the implications that will play out over time.
Set the agenda by putting your questions straight to the luminaries.
The panel includes:
Paul Wheelhouse, Minister for Business, Innovation and Energy
Nick Penny, Head of Scotland, Savills
Bryan Sherriff, Investment Director, Drum Property Group
Chaired by Damian Wild, Editor, Estates Gazette
| | |
| --- | --- |
| In partnership with: | |
Watch highlights and interviews