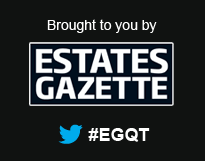 Question Time, Estates Gazette's premier debate and networking event returns with its biggest line-up of cities yet. We are pulling together influential people in 10 destinations across the UK and Ireland so you can ask the questions.
Save the dates in your diaries now and watch out for panellist and venue announcements, including our London showcase event. And don't forget to submit your questions. This is your chance to set the agenda.
| | |
| --- | --- |
| Question Time partners: | |
London Question Time, Tuesday 28 June 2016
To be announced
Networking 5.30pm | The Debate 6.30pm-7.45pm | Drinks 7.45pm-9.00pm
To remain in the EU or to leave? By the time of this event the UK will have voted.
Now, after a distracting build-up, there is an important matter to address: getting back to business.
That will be the focus of this special London Question Time, the first post-referendum debate for the industry. Given Capital Economics' downplaying of the impact of Brexit on the market, has the popular approach of players stalling transactions until the 23 June vote been justified?
Others predict things will turnout less well. Only time will tell.
But one thing is for certain, London real estate is feeling short-term pain.
How can this be remedied? And what has the capital got in its armoury to withstand the challenges to come? Make your voice heard at this special post-referendum Question Time debate, where you put your questions straight to the experts.
| | |
| --- | --- |
| In partnership with: | |
Cardiff Question Time, Thursday 30 June 2016
To be announced
Networking 5.30pm | The Debate 6.30pm-7.45pm | Drinks 7.45pm-9.00pm
A forthcoming government election and EU referendum is giving industry leaders in Wales the chance to influence the legislative and regulatory landscape in which they will do business.
Just weeks after the nation votes, we discuss the outcomes and the implications for real estate in Cardiff.
At this Question Time debate you debate with the movers and shakers of the Welsh Capital how to continue its transformation from limping provincial market to glitzy metropolitan hub.
| | |
| --- | --- |
| In partnership with: | |
Watch past Question Time debates